All your client data in one place
_The PRDCT Customer Data Platform combines all your client, prospect and lead data together in one place, GDPR proof. Our PRDCT apps support your customer interactions throughout the customer journey. The platform adds value for everyone who works with customer data, not just marketing, sales and customer service.
The PRDCT Customer Data Platform
Reliable usable customer data
_The PRDCT Customer Data Platform is more than just a 360-degree view of your customers: it's the heart of your organisation for all customer related data. 
You want to respond quickly and efficiently to your customers' needs, whether on or offline. This requires 100% reliable data.
You want to approach your customers how and when it suits them. For this, you need their permissions and preferences.
PRDCT ensures your customer data, including permissions and preferences, are stored securely in an easy-to-use way. 
Unifying data across all the systems in your customer ecosystem is complex. We combine your distributed datasets for you, into one useful and usable single view of your customer. We do the heavy lifting for you, giving you more time to activate your customers the way you do best.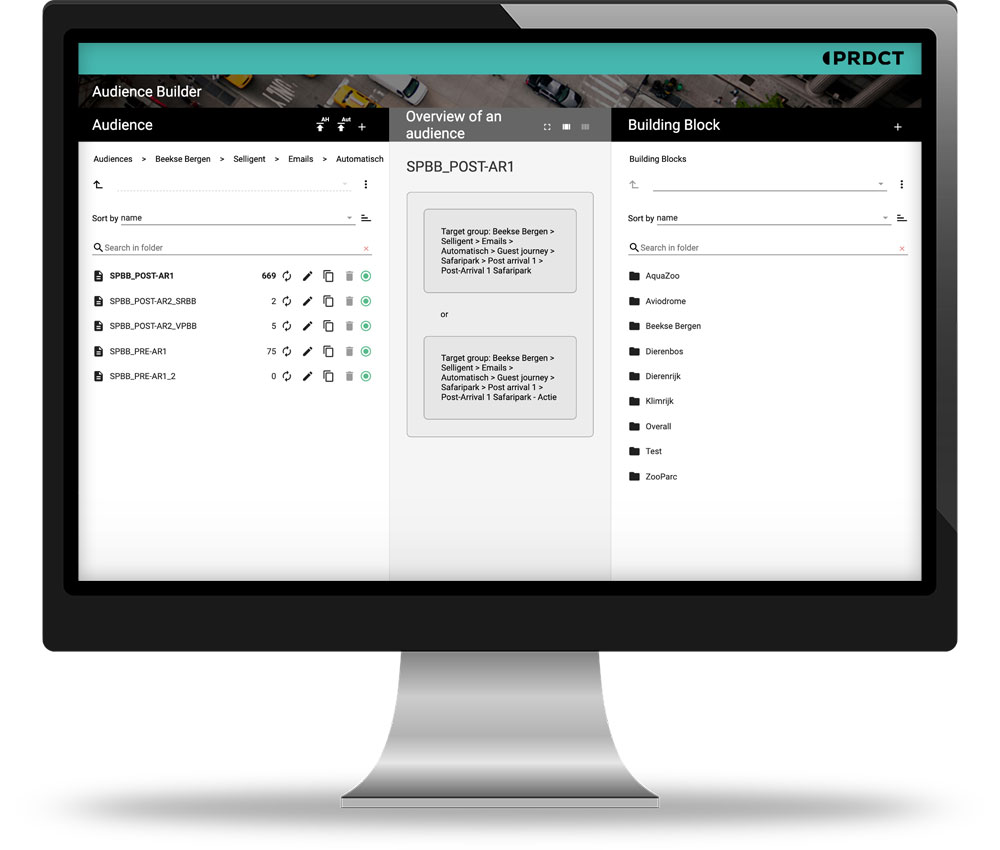 Easily build omnichannel customer segments
Audience Builder
_With the PRDCT Audience Builder you can easily assemble audiences based on customer characteristics and behaviours. Whether you use simple criteria or advanced omnichannel segmentation models, you are in control. The Audience Builder provides the link between the PRDCT Customer Data Platform and your activation tools. Solution independent, PRDCT works seamlessly with all major activation tools. Using the Audience Builder, you can easily set up omnichannel campaigns, turning complex customer interactions into simple building blocks. Results from previous campaigns can also be added into the mix, providing ever improving insights on your most valuable customers.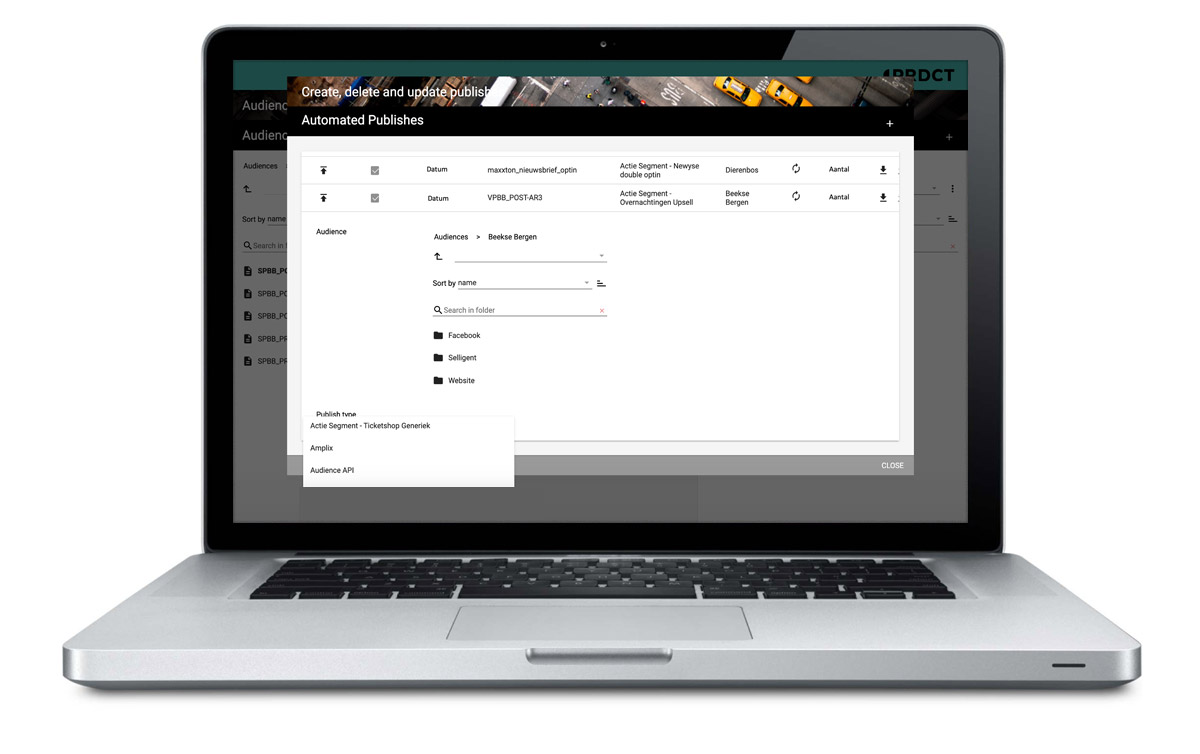 Activate Omnichannel Campaigns
Publication Manager
_Using the PRDCT Publication Manager you can publish audiences to all channels and activation tools, either manually or fully automated. Audiences can be re-used for multiple campaigns, channels and touchpoints depending on how you choose to target your customers: web, e-mail, ads, direct mail or any other tools that you use.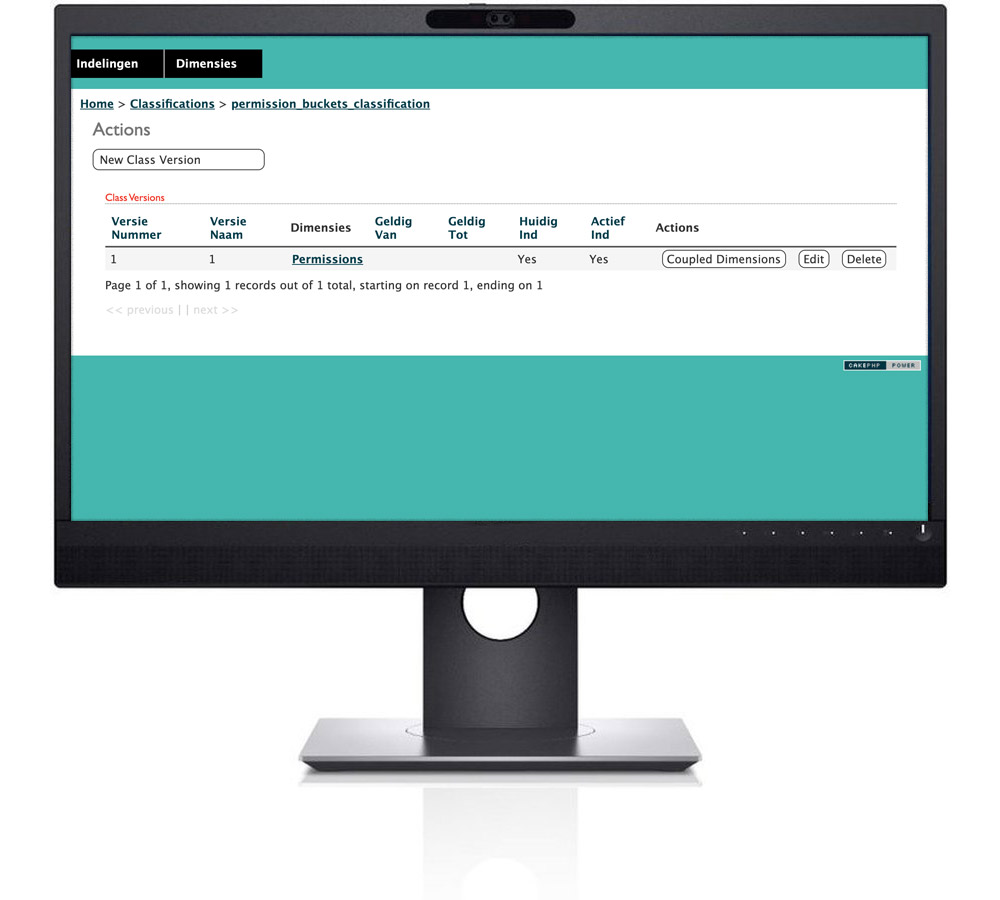 Manage client permissions accurately
Permissions Manager
_Organising permissions can be complicated. In terms of managing client data, this is one of the trickiest areas. Permissions need to be captured across all source systems, for all subjects, and combined accurately and comprehensively into one consistent view. The PRDCT Platform does this automatically, gathering all of a customer's permissions into this single unified view. The PRDCT Permissions Manager then supports standardisation and interpretation of the customer's permissions and ensures the permissions are automatically applied whenever the customer is included in an audience.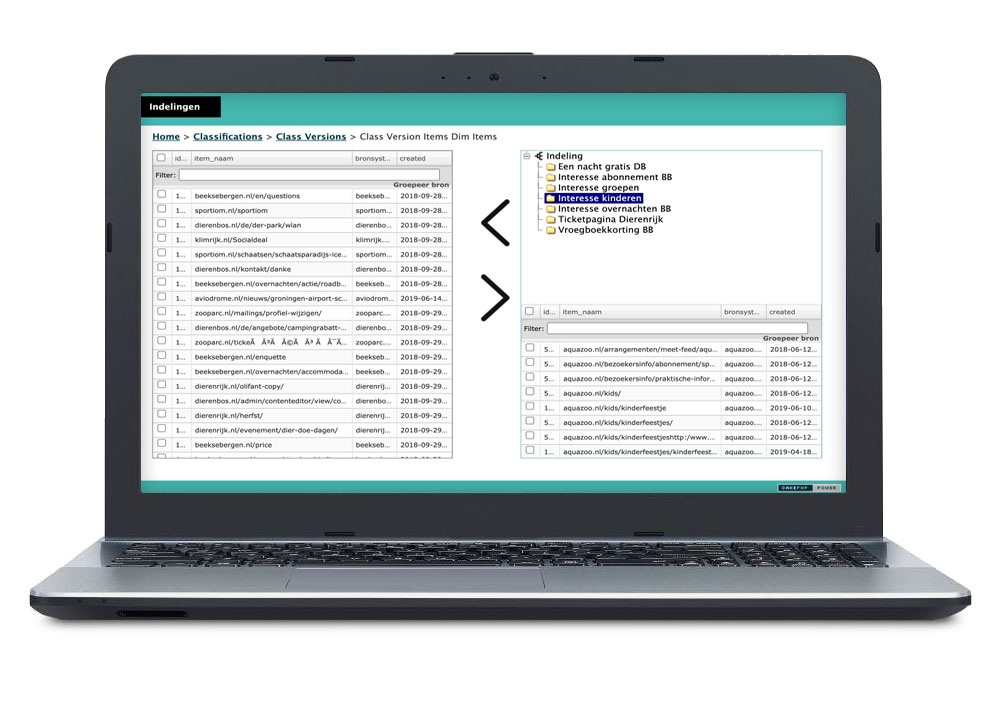 Label your data for improved segmentation
Tag Manager
_Using the PRDCT Tag Manger you can add extra labels to your data, to split it into even more accurate segments. All data elements present in your source systems can be used to classify the data once it's loaded into the PRDCT Customer Data Platform. This allows you to cluster your data even more effectively, further increasing your marketing returns.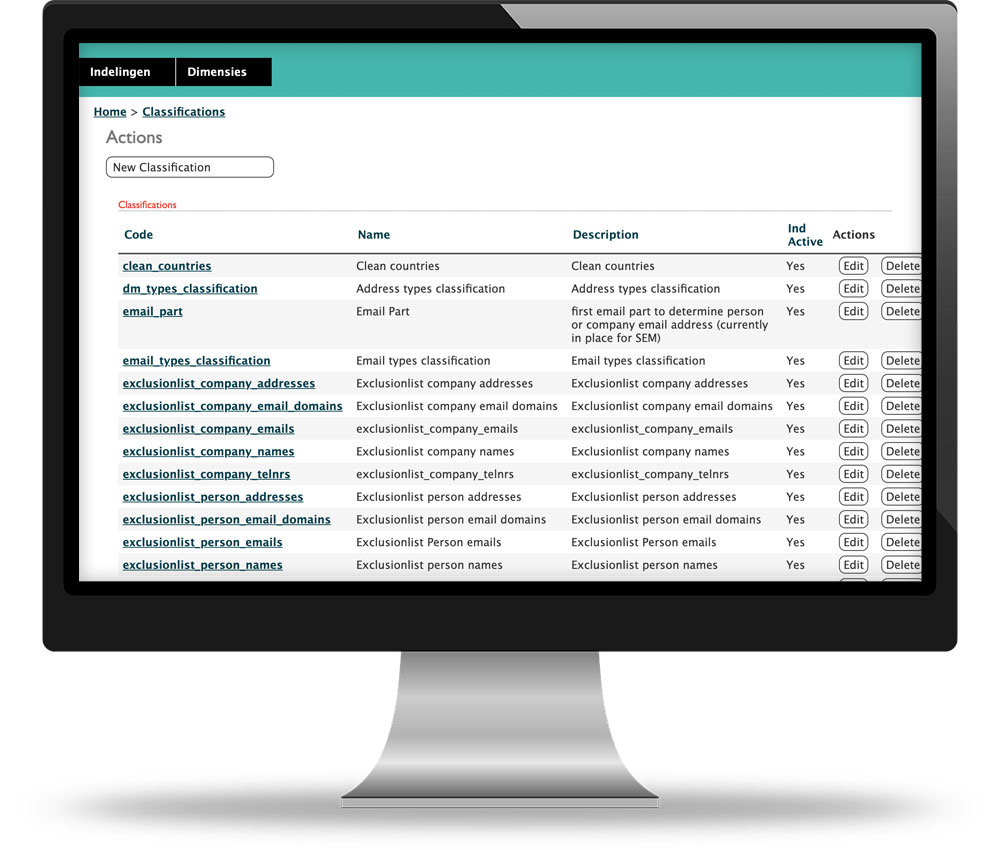 Clean and enrich your data
Data Cleanser
_The PRDCT Data Cleanser cleans your data and improves its accuracy. Fake e-mail addresses, inaccurate telephone numbers and incorrect addresses can all be cleaned or removed. Data cleaning is essential for ensuring that your data is both reliable and useful, a must when pulling together your 360 degree view of the customer.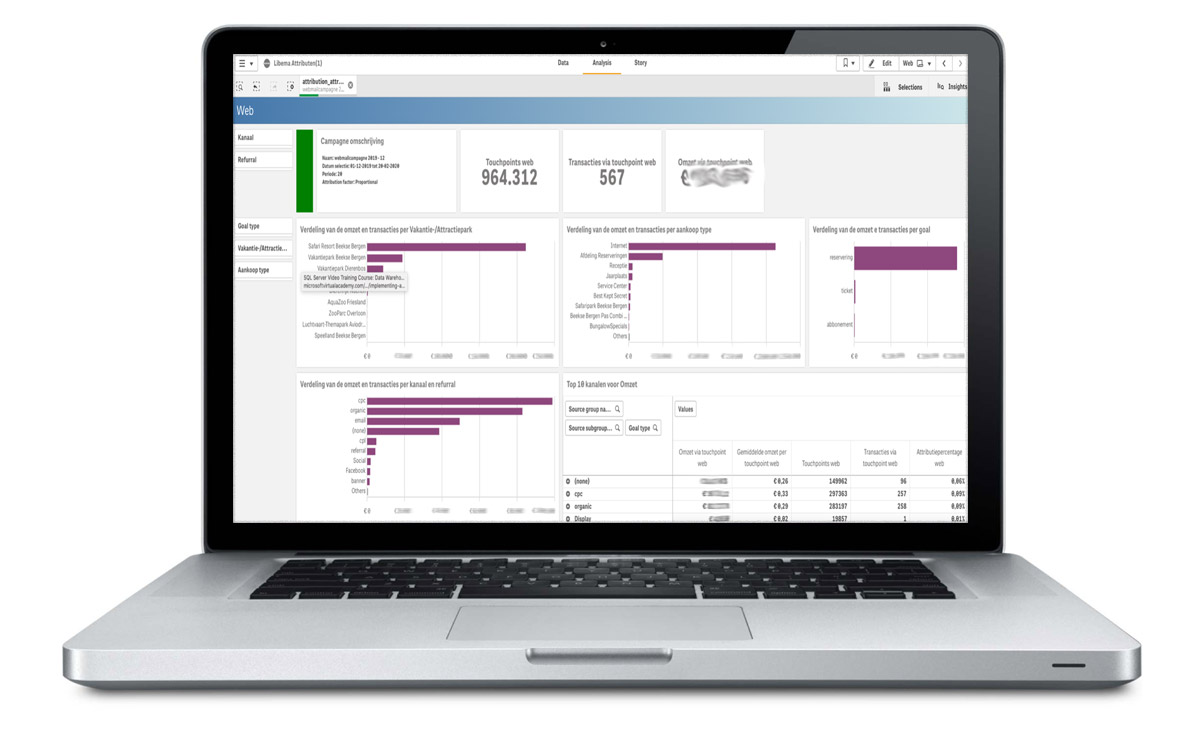 Monitor marketing results via attractive dashboards
Reporting
_An effective evaluation of your most recent marking campaign? Ensuring more ROAS from your next campaign? Extra information about the behaviour of your most valuable customers? Our standard reports deliver extra insights every day allowing you to reap the benefits of improved results.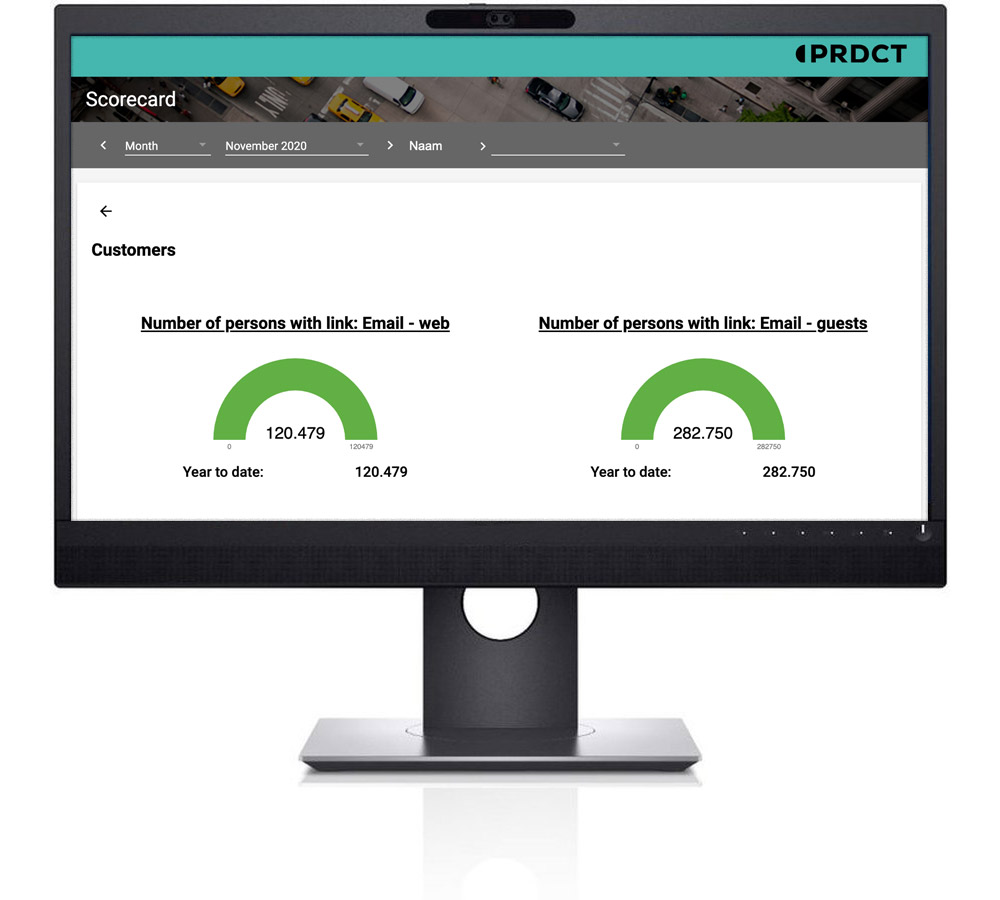 Enjoy improved results
PRDCT Scorecard
_With the PRDCT Scorecard app you can better manage your marketing strategy and goals to ensure you can unlock your full marketing potential. This unmissable addition to your toolbox provides an overview of your progress across all your objectives, ensuring it's easy to spot where progress can be made. Tracking improvements against your KPI's has never been easier.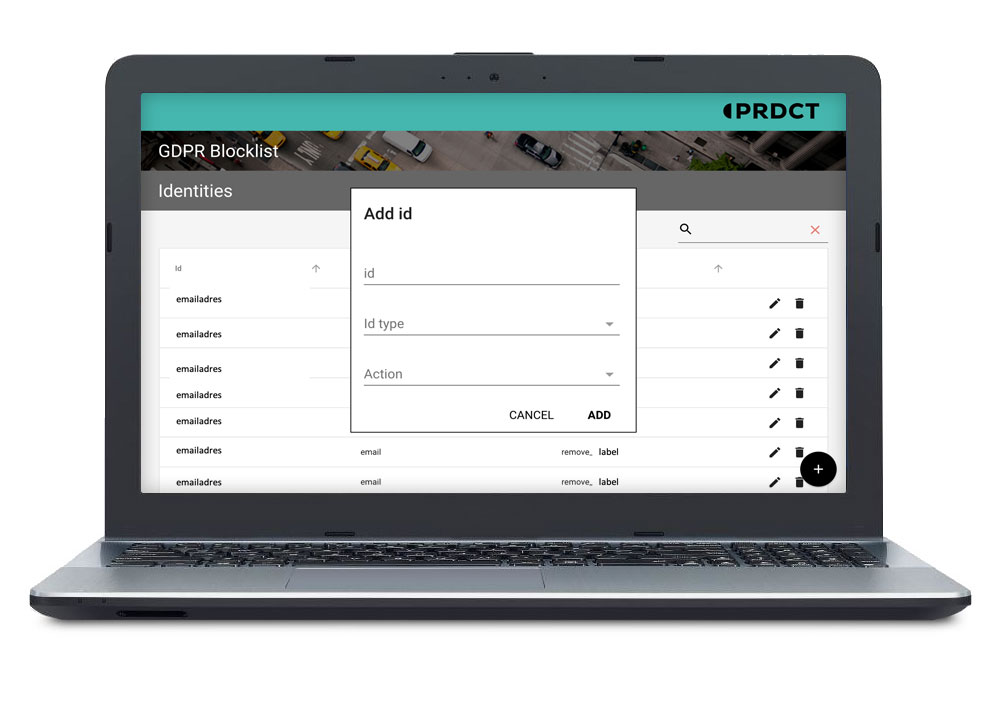 Manage your GDPR questions
GDPR Manager
_The PRDCT GDPR Manager consists of two modules: the GDPR Blocked List and the GDPR Portability app. If a customer chooses to unsubscribe to a particular mailing list or service, they can automatically be added to the correct GDPR Blocked List. This is just one of the benefits of having PRDCT linked to all your source systems. The GDPR Portability app is used if a customer requests a record of all their data on file. All the data relating to that particular customer, from all source systems connected to PRDCT, can be quickly compiled and exported with one simple command.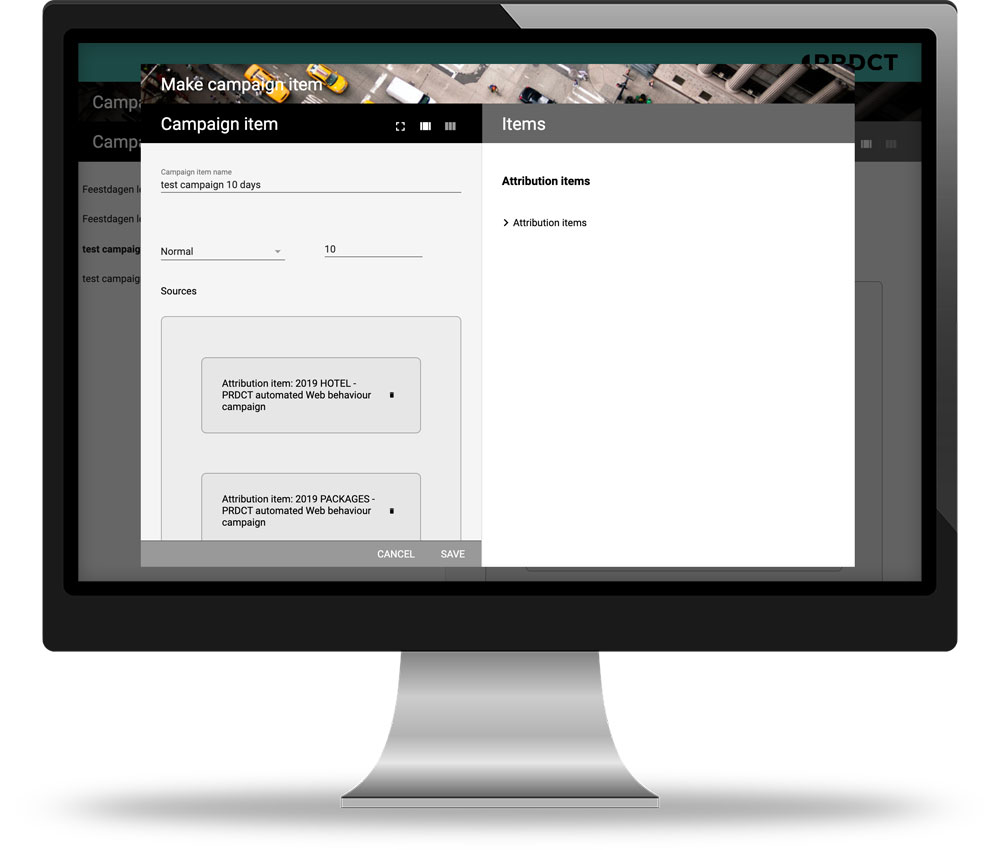 Optimize your Marketing Budget
Attribution Manager
_Measure real value using on real data. With the PRDCT Attribution Manager you can calculate the actual attribution of your marketing efforts based on a complete omni-channel set of results. Using results to date you can re-evaluate your marketing spend on an ongoing basis, ensuring maximum ROAS. The Attribution Manager plays a central role in directing your marketing effort, improving results and maximising the effectiveness of your marketing spend.
Data Science Hub and API Platform
Add on Services
_The PRDCT API Services provide a secure mechanism for data from the Customer Data Platform to be made available realtime to other users throughout the organisation, for example Customer Service. The PRDCT Data Science Hub is an environment which enables data scientists to access all the historic data in the platform. In the Data Science hub, users have their own environment where they can safely and securely both create and test models, and then put models into production.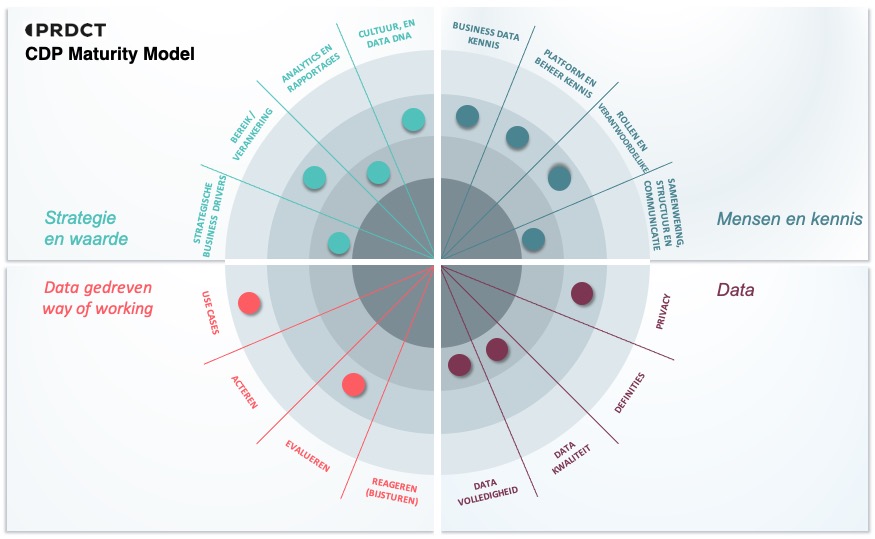 The road to success
Value Added Services
_Our Value Added Services help our customers get even more value from their CDP. The PRDCT CDP Maturity Model is based on our (many) years of experience working with data. It covers the various critical success factors fundamental to working successfully with client data. The Maturity Model quick scan is one of the services we offer. It provides a structure to evaluate and improve both the organisation and processes around data, and helps the organisation maximise the value the PRDCT platform offers.
We've thought of everything
Marketing and Solutions
We integrate all your customer data, both internal and external.
We connect seamlessly  with all the main activation tools.
We combine campaign results and attribution with other platform data, continually improving audience insights and segmentation sets.
We provide iterative enrichment so that marketing effectiveness continues to improve.
Results can be analysed via standard reports and advanced analytics.
Your data stays in the Netherlands, hosted in a fully ISO certified data centre.
What you see is what you pay
A transparent business model
_We believe in an honest approach and a balance between costs and benefits.
We work with a monthly license fee system and will never surprise you with hidden costs or unexpected extras.
We know how important good support is in supplier relationships. We will always go out of our way to deliver more than you expect.
Listen to your customer
The worth of customer data
_Exceeding your customers' expectations generates customer value.
Expectations differ from person to person. You know how you want to engage with your customers. We give you the tools, customer insights and understanding to be able to do this.
You gain maximum value from your customer data, and through this, from your customer interactions.
Get your customer data working for you
Why choose PRDCT?
_With PRDCT, you are in control of your customer data. You can use it throughout the organisation, across different departments, and for multiple uses. You can use it to enhance a broad range of customer interactions. Through this, you ensure that the customer receives the support they both desire and deserve.
The PRDCT platform makes it easy to conform to GDPR regulations and respect the privacy wishes of the customer.
PRDCT is a managed customer data platform which means that we not only ensure all your client data is integrated seamlessly and accurately, we can also host it for you. We work closely with your IT department, to ensure that your data powers what you do. Ready for the future, the PRDCT platform grows as you do.