A managed customer data platform
_The PRDCT platform is hosted and managed, by us, for you. Working together with your IT department, we connect to all your customer data systems then integrate the data in the PRDCT platform, producing your unified customer view. We ensure that the integrated data can be pushed to all your customer interaction tools. We do the heavy lifting, including modelling and integrating the data. We ensure that prepared, easy-to-use data is available for you to use via all the PRDCT apps and your whole suite of marketing tools. We do the behind-the-scenes but essential work of pulling together all your data into integrated 360-degree customer views, empowering you to activate your clients however you desire.
Our agile approach to customer data means you are always in control
PRDCT's place in the data ecosystem
_PRDCT unifies your customer data from across your data landscape into one seamlessly integrated view of the customer. Why have we chosen to do this in a separate Customer Data Platform (CDP)?
Flexibility
A separate platform provides flexibility and helps ensure your technology set-up is future proof.
If the integration and storage of your customer data is seperate from the applications in which you use it, (mail systems, web, DM, telemarketing and online advertising), it's simpler to add new applications or replace existing ones when you need to. This allows you to adapt to new trends and structural changes in the market more quickly. And it means that how you interact with customers can change more quickly and easily when needed, for a lower cost.
Integrating the data in a central repository results in richer customer data which in turn leads to higher customer interaction effectiveness across all channels. Regarding consent, it is easier to manage consent accurately when it is centralised, compared with when consent tracking is spread across each of the systems via which you interact with the customer. Centralised consent ensures accuracy.
Practical customer data management
Put simply, PRDCT is a platform which simplifies how you manage your customer data. It provides one source for all customer selections, segmentations and activations. And it delivers a user-friendly set of applications with which to manage this. Because we do all the data preparation for you, making selections and activating customers is far easier than with any other solution you can think of.
PRDCT is primarily a platform that simplifies control over your customer data and makes the application of that data much more manageable.
Omni-channel segmentation
A CDP is unavoidable when looking at omni- or cross channel segmentation and activation.
To get an accurate 360 degree view of your customer you need to be able to unify customer characteristics and behaviour from all of the systems with which the customer interacts. This is the heart of PRDCT. PRDCT provides a complete picture, precisely because there is a two-way connection with activation tools: PRDCT feeds the tools with the correct data, but also retrieves behavioral information from the tools.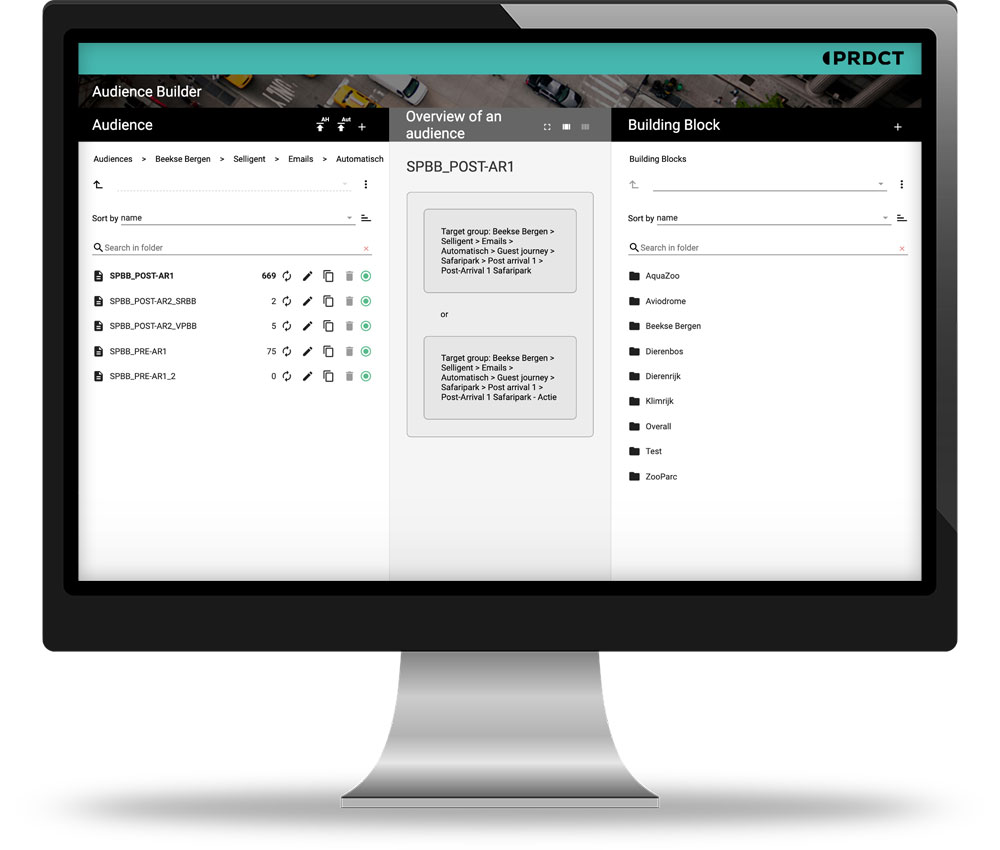 Omni-channel Segmentation
Audience Builder
_With the PRDCT Audience Builder you can easily assemble audiences based on customer characteristics and behaviours. Whether you use simple criteria or advanced omnichannel segmentation models, you are in control. The Audience Builder provides the link between the PRDCT Customer Data Platform and your activation tools. Solution independent, PRDCT works seamlessly with all major activation tools. Using the Audience Builder, you can easily set up omnichannel campaigns, turning complex customer interactions into simple building blocks. Results from previous campaigns can also be added into the mix, providing ever improving insights on your most valuable customers.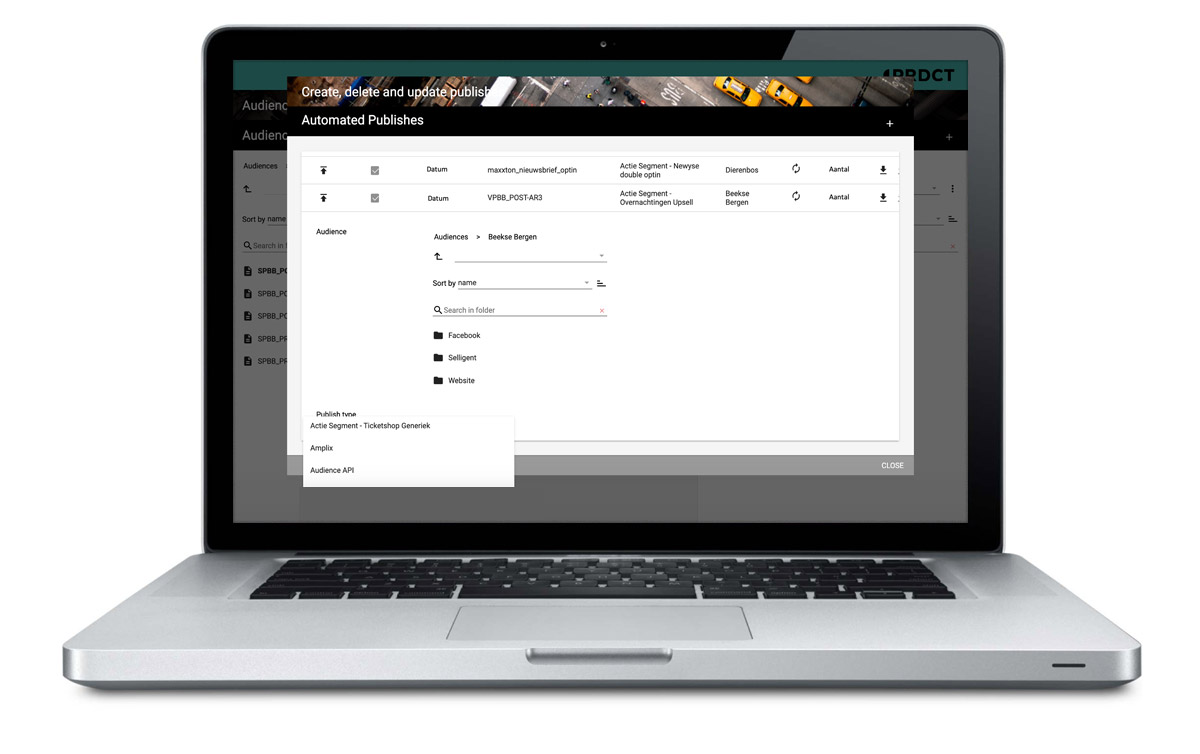 Activate Omnichannel Campaigns
Publication Manager
_Using the PRDCT Publication Manager you can publish audiences to all channels and activation tools, either manually or fully automated. Audiences can be re-used for multiple campaigns, channels and touchpoints depending on how you choose to target your customers: web, e-mail, ads, direct mail or any other tools that you use.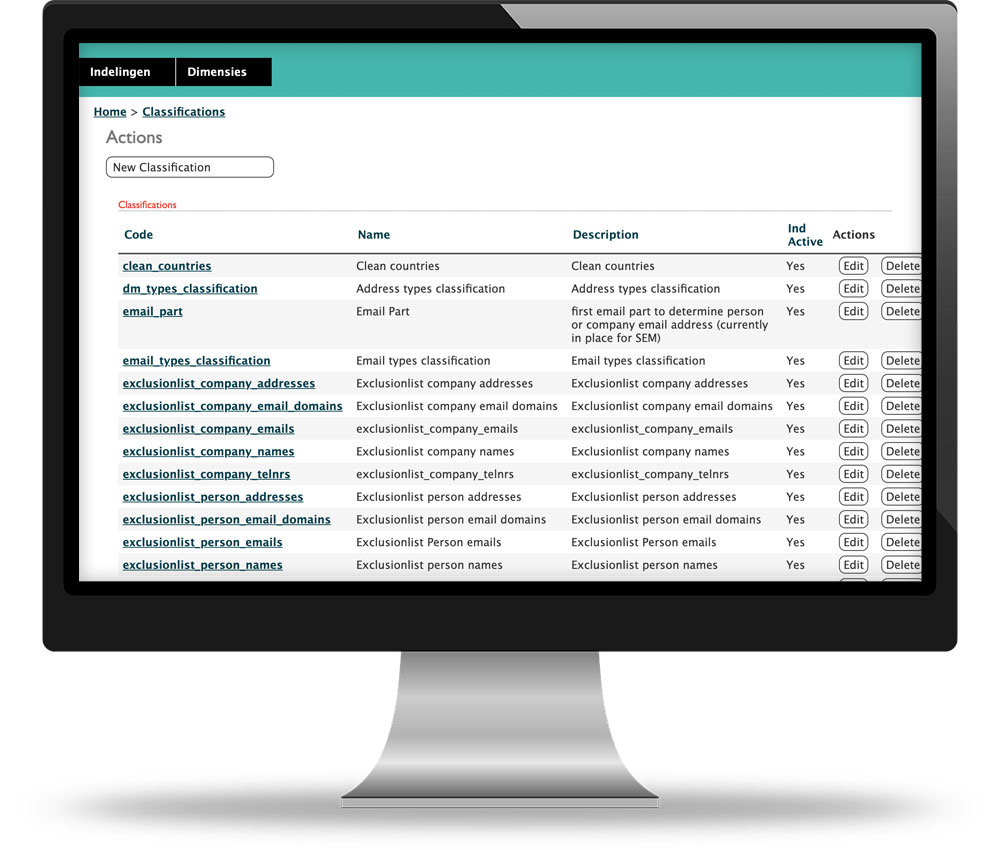 Testing Audiences
Seed List
_Seed listing originates from the world of email. Seed listing is adding your own data to, for instance, an email campaign so that you also receive this email and can keep an eye on whether the mailing is going correctly. Our PRDCT's Seed listing app takes this one step further and makes it possible to register yourself and link to every conceivable channel. Whenever data is exchanged with a channel (such as a mail tool, a telemarketing export, a DM export, social or web intervention), this tool makes sure your channel data is added to this list.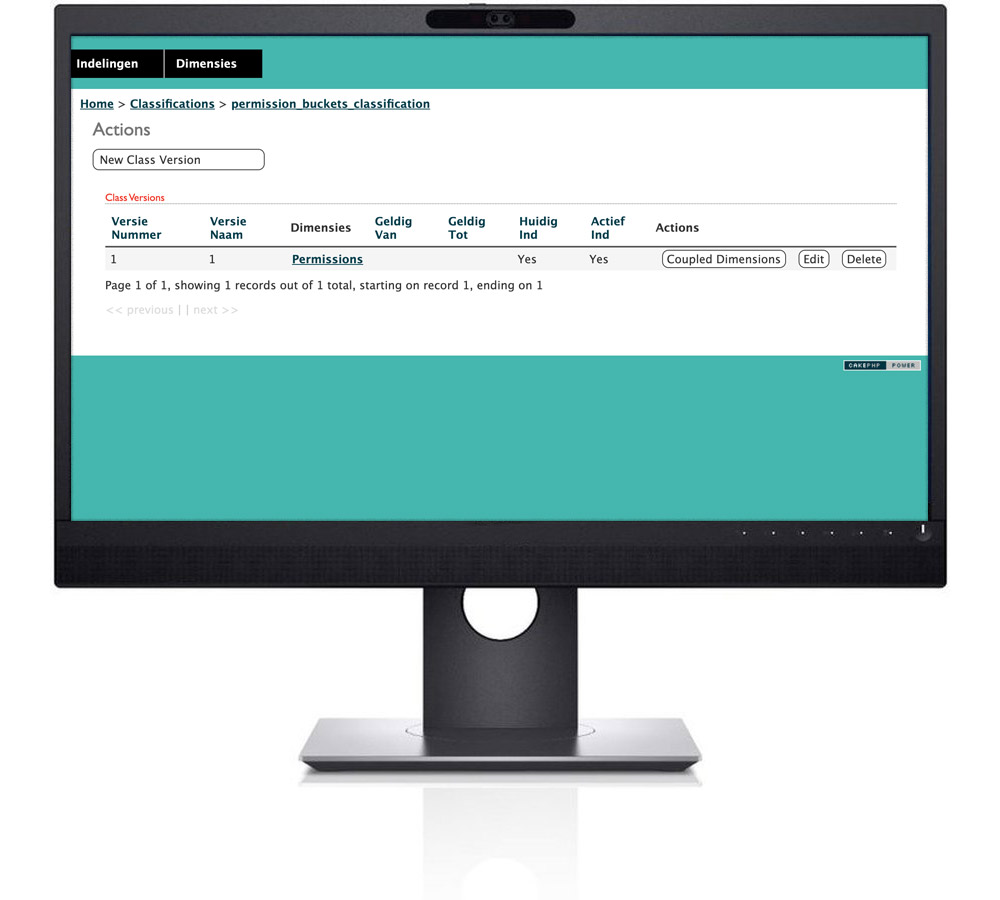 Privacy
Permissions Manager
_Organising permissions can be complicated. In terms of managing client data, this is one of the trickiest areas. Permissions need to be captured across all source systems, for all subjects, and combined accurately and comprehensively into one consistent view. The PRDCT Platform does this automatically, gathering all of a customer's permissions into this single unified view. The PRDCT Permissions Manager then supports standardisation and interpretation of the customer's permissions and ensures the permissions are automatically applied whenever the customer is included in an audience.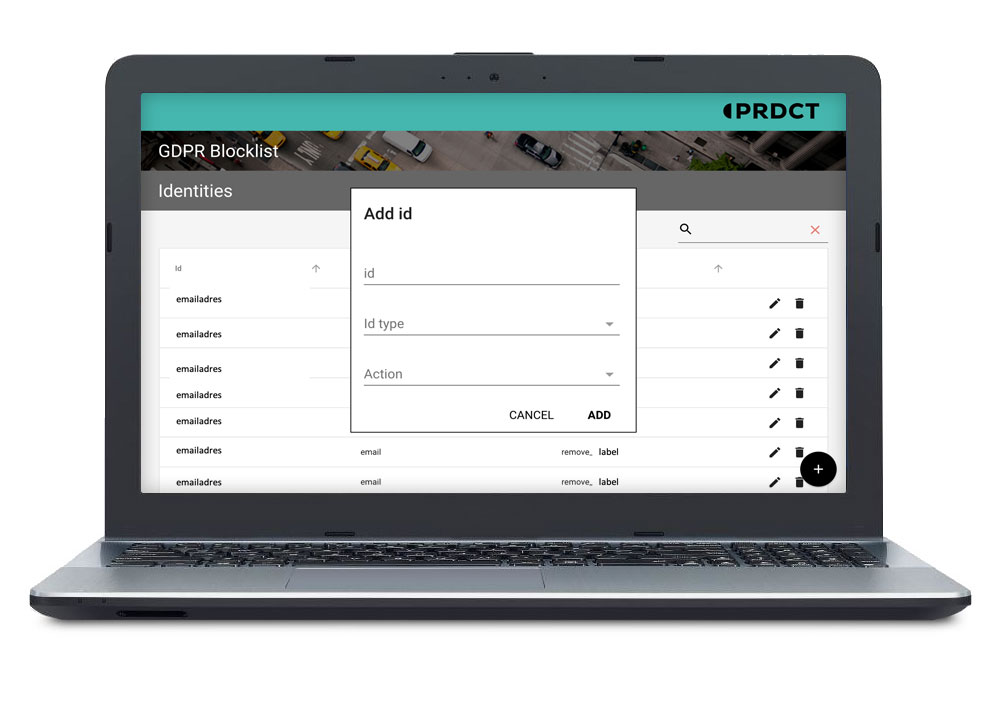 Privacy
GDPR Manager
_The PRDCT GDPR Manager consists of two modules: the GDPR Blocked List and the GDPR Portability app. If a customer chooses to unsubscribe to a particular mailing list or service, they can automatically be added to the correct GDPR Blocked List. This is just one of the benefits of having PRDCT linked to all your source systems. The GDPR Portability app is used if a customer requests a record of all their data on file. All the data relating to that particular customer, from all source systems connected to PRDCT, can be quickly compiled and exported with one simple command.
Omni channel Attribution
Attribution Manager
_Measure real value using on real data. With the PRDCT Attribution Manager you can calculate the actual attribution of your marketing efforts based on a complete omni-channel set of results. Using results to date you can re-evaluate your marketing spend on an ongoing basis, ensuring maximum ROAS. The Attribution Manager plays a central role in directing your marketing effort, improving results and maximising the effectiveness of your marketing spend.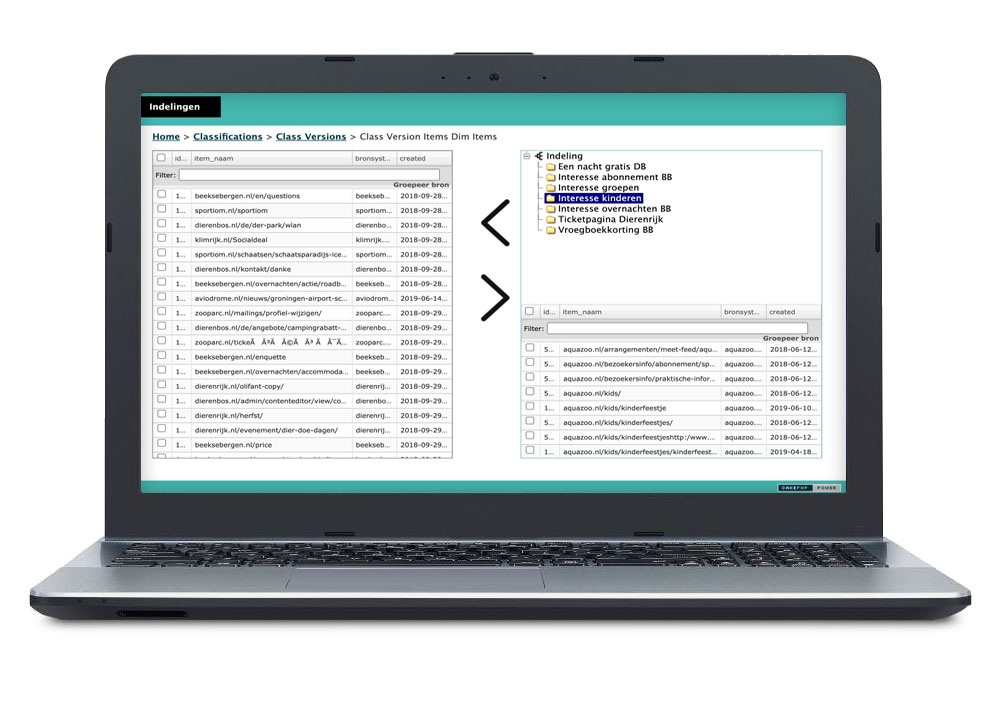 Data Management
Tag Manager
_Using the PRDCT Tag Manager you can add extra labels to your data, to split it into even more accurate segments. All data elements present in your source systems can be used to classify the data once it's loaded into the PRDCT Customer Data Platform. This allows you to cluster your data even more effectively, further increasing your marketing returns.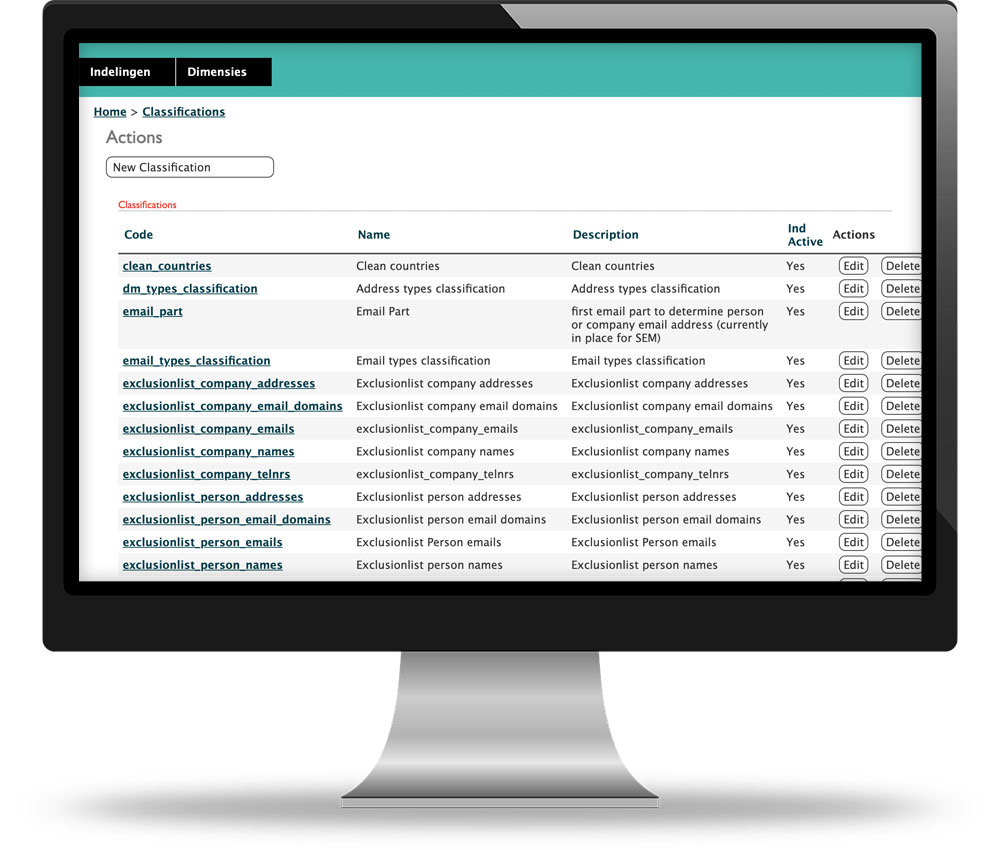 Data Management
Data Cleanser
_The PRDCT Data Cleanser cleans your data and improves its accuracy. Fake e-mail addresses, inaccurate telephone numbers and incorrect addresses can all be cleaned or removed. Data cleaning is essential for ensuring that your data is both reliable and useful, a must when pulling together your 360 degree view of the customer.

Add On Services
API Platform
_The PRDCT API Services provide a secure mechanism for data from the PRDCT  Data Platform to be made available in realtime to other users throughout the organisation, for example Customer Service.

Add On Services
Data Science Hub
_The PRDCT Data Science Hub is an environment which enables data scientists to access all the historic data in the platform. In the Data Science hub, users have their own environment where they can safely and securely both create and test models, and then put models into production.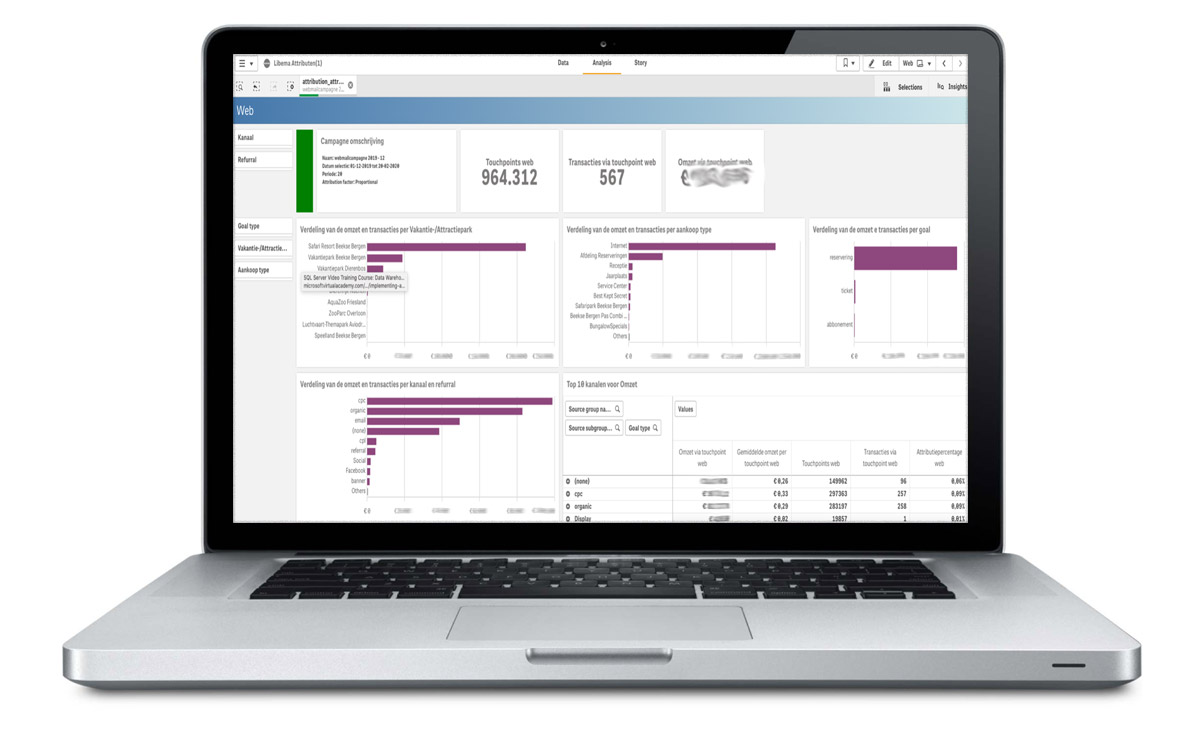 Value Added Services
Reporting
_An effective evaluation of your most recent marking campaign? Ensuring more ROAS from your next campaign? Extra information about the behaviour of your most valuable customers? Our standard reports deliver extra insights every day allowing you to reap the benefits of improved results.
The certainty of usable customer data
Why PRDCT?
PRDCT is developed by a team with a long history in data management. We know data and we know data integration.
The PRDCT apps make it easy to use your customer data for a wide range of actions, throughout the organisation.
PRDCT fits seamlessly into your existing data ecosystem.
We have standard connectors for all the major customer engagement solutions (covering mail, campaign management, advertising and web interventions).
The results of campaigns and customer interactions are all fed back into the platform, continuously improving your customer understanding.