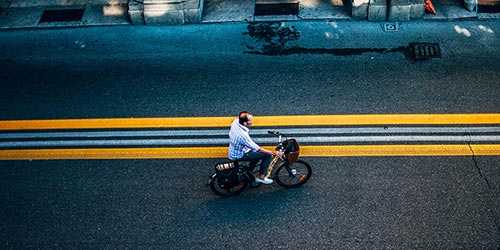 We always put our customer first
Koninklijke Auping
_The professionals at Royal Auping have been guaranteeing your night's rest for over 130 years. The Marketers, CRM specialists and the digital team at Auping guarantee your peace of mind.
In all its campaigns, Auping takes customer behaviour and preferences into account. The goal is to provide consumers with the necessary information, relevant content, at the appropriate time, on the most appropriate channel, given the current permissions.
The PRDCT Customer Data Platform is the foundation for Auping's omni-channel campaigns and customer insights. Within Auping, PRDCT centralizes customer knowledge across all channels. An important part of knowing the customer is the permission that every customer gives. Privacy registered across customer systems is centralized in PRDCT, so customer permissions can be applied consistently, regardless of the communication channel. Permissions given via both online and offline channels are taken into account.
In the PRDCT Customer Data Platform, information comes together from sales orders of the dealer network, online orders, mail campaigns, leads, interest via the web and mentality score data. This data is enriched with postcode 5 data that we receive from external data company called EDM. The combined information is then used to approach customers at the right time with appropriate information and invite them to visit the dealers.
The PRDCT API Platform
Auping uses our PRDCT API Platform to provide real-time customer service data, so that appropriate consumer information can be used to support consumer questions.
Results
One central Customer Data Platform for all customer data from all systems.
Marketers can work with the data themselves via the PRDCT apps.
Marketers can exchange data with activation tools and platforms using different channels.
Marketers are able to respond quickly to potential opportunities.
Key campaigns are fully automated.
Standard attribution reports are used for management accountability.
The service desk is fed real time data via the PRDCT API platform.
Mystery guest and questionnaire information is used to enrich the customer view with extra (unstructured) data.