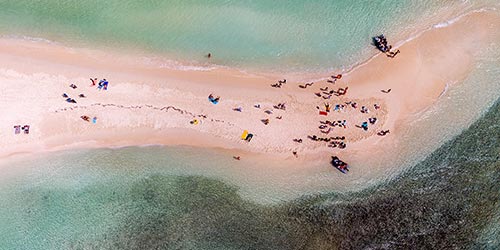 Recognize customers anytime, anywhere
Bilderberg Hotels
_Bilderberg Hotels have been providing the best possible service for over 85 years. Personal attention, expertise and outstanding locations make every stay a wonderful experience, whether you are traveling for business or leisure.
Bilderberg strive to get to know their customers better, seeking an 'integrated' view of them: Who are they? What sort of customer are they? What is important to them? Why do they visit?
Within their data driven marketing project, Bilderberg formulated the following goals:
To integrate all customer data sources into one view of a customer
To recognize customers anytime, anywhere
To better meet the needs and interests of their customers
To recognize valuable leads, and be able to activate these leads
PRDCT set up their Customer Data Platform and connected data from Bilderberg CRM, online and offline transactional order data, Google Analytics and email marketing. From these sources, we created customer profiles up to the level of a Single Customer View.
Bilderberg now has access to reporting dashboards on several levels. On a strategic level, we offer a Scorecard dashboard with the most important KPI's. Customer Reports give insights on a much more detailed level, including trends, behaviour and customer interests.
With the PRDCT Audience Builder Bilderberg is able to activate customer insights, feed profiles into their email system, undertake A/B/ testing, use tags to further enrich profiles and to run DM campaigns. Bilderberg can easily create specific audiences for each campaign, produce lead lists for B2B use, and both retain and reactivate customers as applicable. Tracking which type of content works best for which audience, and adjusting the content accordingly, is also possible.
RESULTS
Fast way to get started with data driven marketing (4 weeks)
Customer Insights become actionable
 Interaction with different audiences (business, private, conference, hotel)
Segmentation generates higher conversion rates and income
Focus on better retention of customers
Serve customers pro-actively
Recognize and activate valuable leads